Staff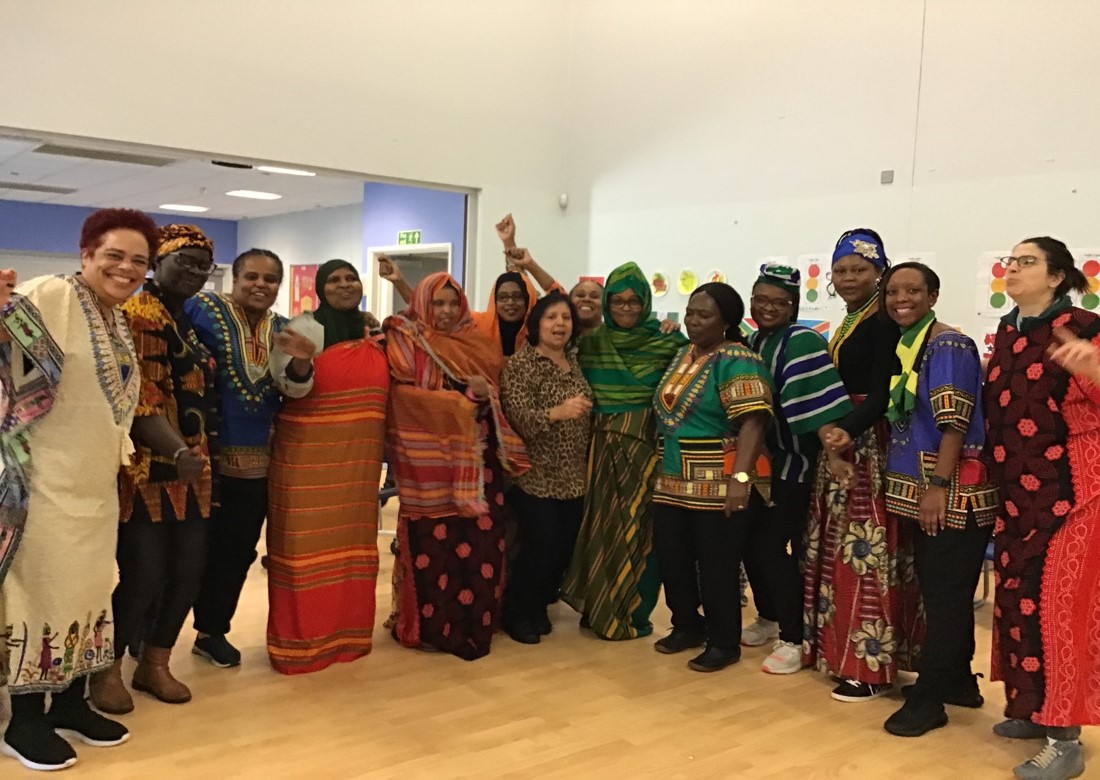 Mandeville staff celebrating black history 2022
Mandeville school has a highly committed and trained staff team. Class teachers, Nursery Nurses and Teaching Assistants comprise the class teams and each class team is assigned one or two school meals supervisory assistants who support the pupils at lunch time. Our staff work collaboratively with a wide range of professionals and they take part in an extensive training programme each year. Our staff are passionate about working with children with special needs and if you don't believe us, just look below at some of the reasons why they want to come to work every day.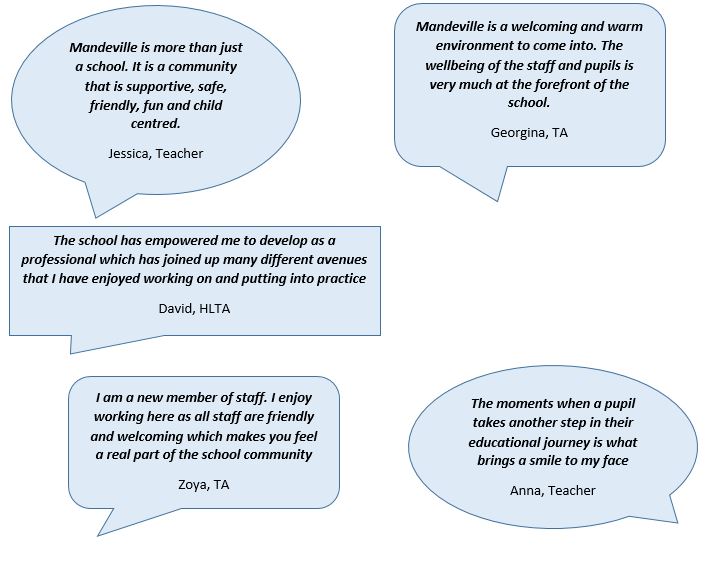 Therapy Team - Our staff team is supported in their work by expert advice, training and input from the therapy team which includes Speech and Language Therapists, Occupational Therapists, Physiotherapists and Clinical Psychologist. Each week a Music Therapist from the Ealing Music Therapy Project visits the school to work with individuals and small groups of pupils.
Medical Team - Mandeville has two full time school nurses and two health care assistants, who look after the care and medical needs of all pupils. Each class team has at least one member of staff trained within paediatric first aid and we have a number of staff also trained in First Aid at Work. Some pupils have a one to one Health Care Assistant to support their medical needs in the classroom.
Social Worker - Our full time social worker is based at the school. Looking after a child with a severe disability can put a lot of strain on families. The Social Worker is able to offer advice and support on a range of issues including welfare benefits, housing problems and respite care. The Social Worker also has a duty to monitor pupils' attendance and will discuss with parents any concerns regarding attendance.