Let's celebrate our talents
Jayden's Extraordinary World
Jeffrine Walters
This book is written by a parent of a pupil who used to attend Mandeville School.
Well done Jeffrine I've just bought a copy and can't wait to read it!
What a lovely write-up, let's celebrate our differences.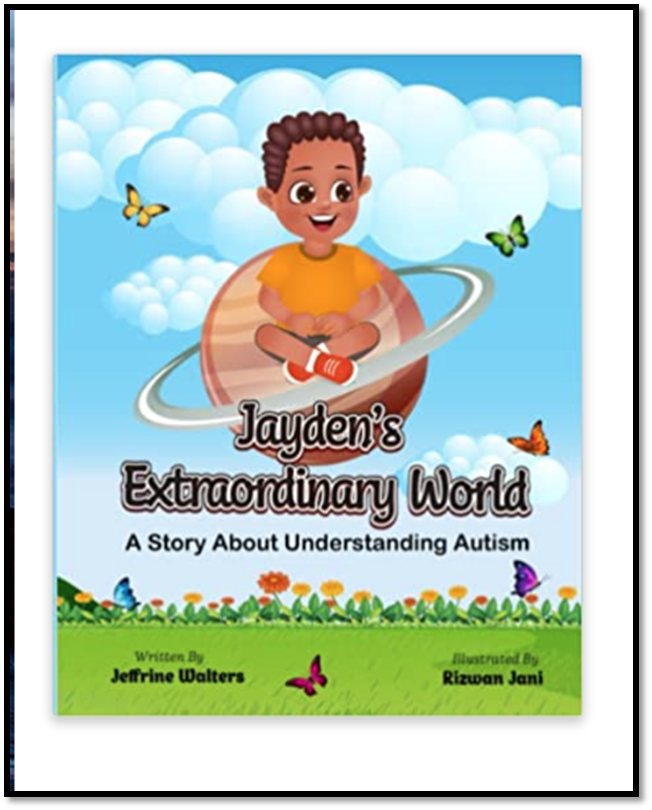 This story is about a young boy named Jayden, who has autism. Throughout his life, Jayden has often struggled to overcome the challenges of being different from his peers. However, one day, everything changed for Jayden after a special school project about the solar system helped him realise that it's okay to be different. From that day, he knew that autism was not his disability; it was his Superpower!

As this touching story unfolds, readers will gain a deeper understanding of the joys and struggles of a child growing up with autism. Readers will join Jayden on a journey of self-discovery as he navigates the challenges of school, friendships, and family relationships. It shares his experiences of being different, how he copes with sensory overload, and how he discovered his voice. Jayden's story is a testament to the resilience and strength of those on the autism spectrum and an eye-opening look into their extraordinary world.

From a unique perspective, this story offers a valuable lesson on the importance of acceptance, understanding, and empathy. It emphasises the need to embrace and celebrate our differences. Not only is "Jayden's Extraordinary World" a great source for teaching children about autism and neurodiversity, but it is also beautifully illustrated and written in a way that is engaging and easy to understand.