Training

Mandeville has a highly committed and trained staff team. We have trained trainers in a variety of areas which include;

Team Teach - Our two tutors deliver the 6hr and 12hr Team teach training within Mandeville school and make sure that all staff are kept up to date through morning refresher training sessions throughout the year. Our tutors also deliver training to outside professionals within the Borough of Ealing, either based at our school or at another venue.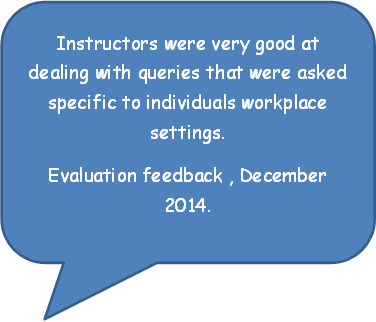 Moving & Handling – Our three Centaur Moving & Handling trainers provide regular training within school. They deliver training specific to using hoists for the staff working within the PMLD/ SLD classes and training in general moving & handling techniques for staff working within the ASC classes. Our trainers provide in class support and write the moving & handling plans for every child who requires this level of support.

Our two Makaton trainers provide ongoing support to all our staff at Mandeville. Each week they provide key signs for all staff to learn and use (these are usually topic based) and the visual display board they maintain, supports staff and pupils to practice as well as provide other people associated with school e.g. passenger assistants with a self teaching tool. Our trainers also provide training to parents through workshops allocated within the year.

Some of our staff are trained in yoga which supports children with special needs. This training enables those trained to support other staff across the PMLD/SLD classes to work on yoga techniques in class, so that the children are ready to learn and the benefits of yoga are accessible to our pupils.
At Mandeville we ensure that our staff training is up to date and current. Click here to see the types of training our staff get involved in: